SlimNow MD Medical Weight Loss Clinic is proud to have helped so many people lose weight. Don't take our word for it; see what our past clients have to say.  Results may vary.
Video Gallery
Case Studies
Cynthia – Lost 48 pounds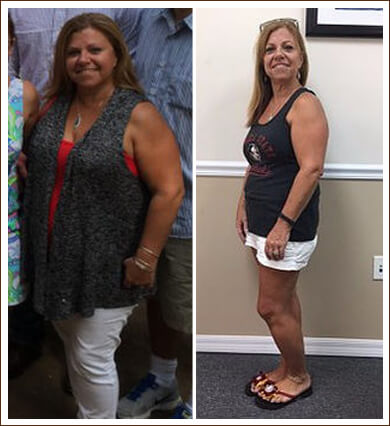 Connie – Lost 34 Pounds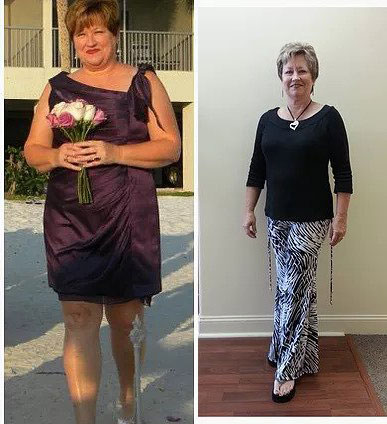 Nancy – Lost 42 pounds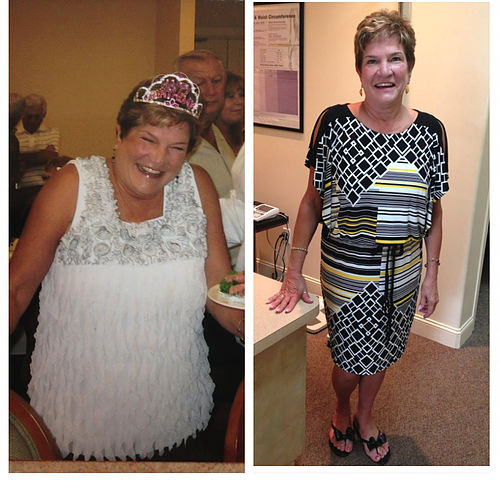 John – Lost 64 pounds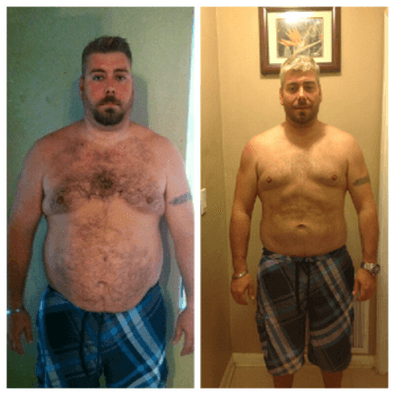 Liana – Lost 25 pounds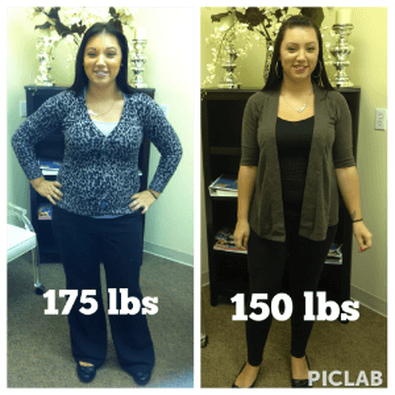 April – Lost 20 pounds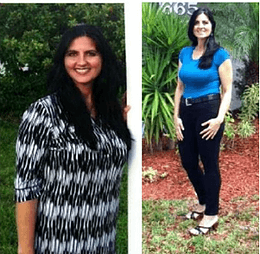 More Testimonials
I lost more than 30 pounds
Dr. Taeb's program helped me lose more than 30 pounds in less than 4 months! The weekly visits encouraged me to stay strong and stick with the program. The most beneficial aspect for me was learning the results of my blood-work. I never knew how borderline obese I was! Learning what foods to avoid and what habits to start the plan worked like a charm! Thanks Dr. Taeb!
April
Naples
I'm moving in the right direction
I'm the type who considers the idea of "DIET" to display its truth in the first three letters–DIE, but after working with Dr. Taeb, I'm moving in the right direction, and I have a completely new fear now. At this pace, I'm going to be half the man I used to be!
Steven
Cape Coral
I am finally successful
I have tried so many different programs but none were the right fit for me. I am finally successful, with no doubt that I will be using this method for the rest of my life. Thank you, Dr. Taeb.
Nancy
Naples
People think I look 10 year younger
Thank you, Slim Now! My husband's doctor said the blood work results were "alarming" and my husband needed to lose real weight. The Slim Now program was a perfect alternative for us. Your office and wellness staff put my husband at ease. I've become a walking billboard for the Slim Now program, having enrolled myself. People think I look 10 year younger just because I'm 42 pounds lighter.
Jessica
Estero
On track to reach my target
The body fat analysis I had at the start of my Platinum Package would be enough to have scared Paula Deen into becoming a vegetarian, and that wasn't the worse news I faced during my initial consultation. However, after the program and the follow up, I'm happy to report my good cholesterol is up, my bad cholesterol is down into a normal range, and I'm on track to reach my target weight.
Debbie
Bonita Springs
I feel great
Frankly, I was the type of person much more likely to visit the deli next to the SlimNow MD office than to worry about my weight. I never felt that I had the time or inclination until my best friend got news at a checkup that he had diabetes. So when I learned that the risks to diabetes could be reduced 1/3 to ½ depending upon age, I realized I didn't have the time NOT to do something. With the program, I've lost 57 pounds, and I feel great.
Christine
Naples
I'll live 4 dress sizes smaller!
Before connecting with Dr. Taeb at SlimNow MD, I was skeptical about the claims of supplements and overall diet regimen. However, being able to speak with a medical professional who shared the science and successes, I gave it a try, and I'm very glad I did. While the whole plan was more than just taking some pills to look my best, the doctor took the time and took my needs seriously enough to form a plan I could live with …and now I'll not only live long, I'll live 4 dress sizes smaller!
Margie
Fort Myers